robokit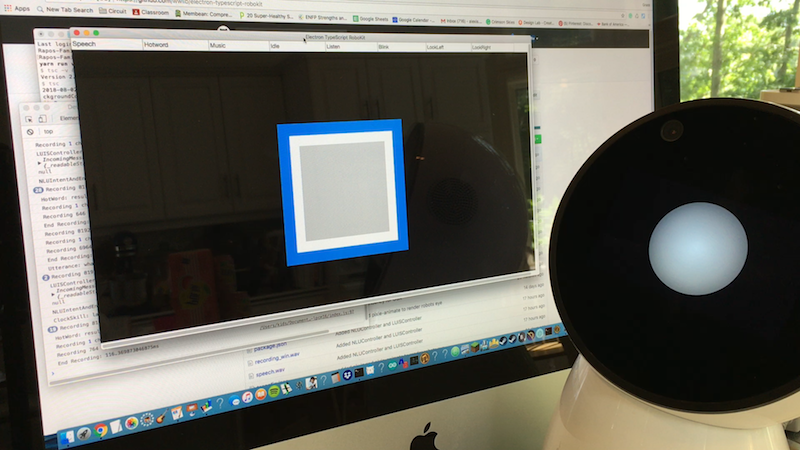 An electron app for transforming a device (i.e. Mac, Raspberry Pi, etc.) into a voice-driven robot.
Note: This a work in progress.
https://github.com/wwlib/robokit
see also: https://github.com/wwlib/robocommander
Config
duplicate data/config-example.json and rename it config.json
add your Bing subscription key
add your LUIS credentials
(optional) upload docs/luis-robokit.json to LUIS to configure a new NLU app
Building
yarn
yarn rebuild
yarn start

Dependencies
OSX
brew install sox

UI
Say
Hey Robo, what time is it?
Hey Robo, tell me a joke.
Hey Robo, who is your favorite robot?
Notes
RoboKit uses:
License